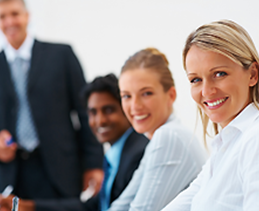 OUR COMPANY AT A GLANCE
Biotech Solns Int'l is a firm assisting companies to achieve and maintain  compliance with all FDA requirements. We provide Workforce Solutions, Engineering Consulting, and Project Services for the Medical Device, Biologics, and Pharmaceutical Industries.
OUR MISSION
Prevent and resolve compliance issues are the heart of our firm's experience and expertise
Help ensure your organization's success through careful analysis and high-quality work products.
Our team is a powerful blend of consultants with FDA and industry experience — including leading scientific and technical experts who help ensure that recommendations are not only scientifically and technically accurate, but also actionable.
OUR FIRM'S STRENGTHS
We have successfully resolved many compliance challenges for our clients both with the FDA and the EU.
Team Strengths:
Extensive experience with FDA requirements and regulations; in-depth knowledge and understanding of FDA expectations.
Assist with FDA interactions and help clients prepare for meetings with FDA staff.
Provide expert advice and auditing of manufacturing facilities, processes and quality systems.
OUR SERVICE BENEFIT:
Dealing with the Food and Drug Administration is no easy task.  Our firm can assist your organization in writing and implementing its Quality System or enhancing its ISO Quality System to conformance to Part 820.
The Food and Drug Administration is focusing inspections of the Design History File documentation (design inputs, design process, and design outputs), Device Master Record (DMR), Acceptance Criteria, Design Review Meeting minutes, Verification and Validation including Risk Analysis (ISO14197), Corrective and Preventative Actions (CAPA), Human Factor Studies, etc.  Our firm can assist your organization in meeting the requirements of 21 CFR 820.30 from concept and feasibility to final finished product.
The Food and Drug Administration 483 Observations have increased due to the fact that the FDA has more Inspectors who have the time to perform in-depth inspections.  Our firm has the knowledge and experience to help clients remediate compliance issues and prevent recurrence.